In the digital era, your prospects check out your website before going into business with you. As a result, your website is now the most important salesperson of your business. And just like a normal salesperson, your website should convey at least two things in less than a second: professionalism and trustworthiness.
If you want to build a website that's capable of conveying both of those things and more, you need to hire a web design agency. The competition between Toronto businesses is at an all-time high. Companies are dedicating a lot of resources to their websites in an attempt to outclass their competition and attract more prospects.
And having a website built by a dedicated web design agency in Toronto can help you make a great and lasting impression on your prospects.
Think of it this way: who would you choose to represent your business - a person who shows up well groomed, wearing a smart suit and holding a briefcase, or someone who shows up with their hair disheveled, wearing a decaying bathrobe and holding a jar of pickles?
Any responsible business owner would choose the first option. So why would you rely on a website that looks as if it's been designed by a time-wasting teen in the 2000s when you can rely on one that looks amazing?
Why Good Web Design is Important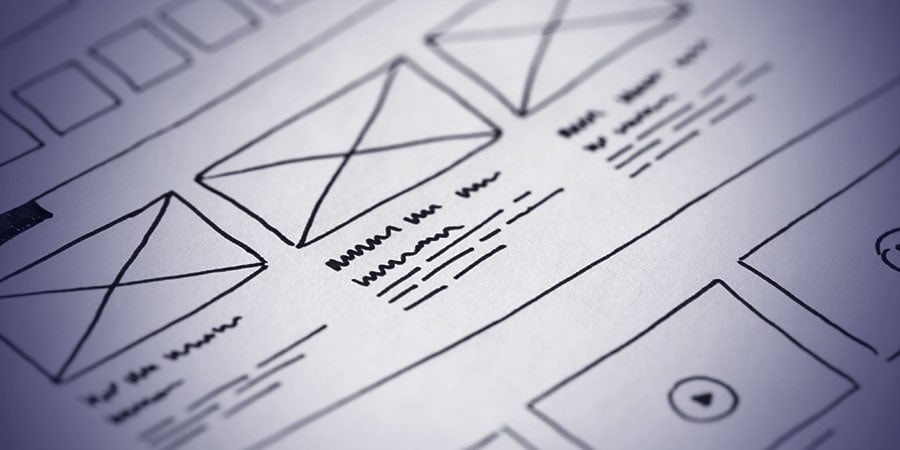 People decide whether a website looks good or not in just 50 milliseconds (ms). To put this number into perspective, the duration of a blink is, on average, 100 - 150 ms. This means that the average person decides if your website has a professional look in about half the time it takes them to blink. Google found that websites with simple and familiar designs are more appealing than those who do not follow the norm.
This happens because your average user is familiar with digital trends. They skim over the content on your website and read key areas of a web page to determine whether or not to read the entire thing. The average user scans over 150 items on the page in just 14 seconds, so you're actively losing prospects if your page is not designed to facilitate this process.
Good web design relies on established tactics to keep your prospects focused and to guide them through the page.
Benefits of Hiring a Web Design Agency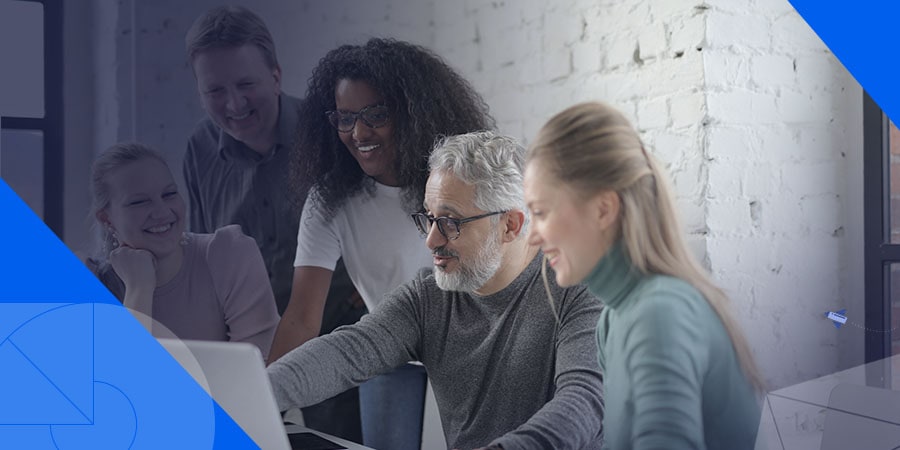 Outstanding Designs
A web design agency can create outstanding designs for your website, so you can outclass your competitors and attract more customers.
Toronto web design agencies like Propel don't just hire the first web designers they meet. They hire highly skilled individuals who are great at what they do. As a result, the website they create for you is both attractive and functional.
Familiar With Current Trends
Web designs agencies in Toronto create new designs on a weekly basis. They create tens, or even hundreds of designs every year. They're familiar with the current trends in each industry, and they can help you create a website that connects with your target audience.
Keep in mind that, when it comes to websites, first impressions are 94% related to design. A good design agency can help create a web page that inspires trust and convinces people to stick around and take action.
Multiple Experts
You might be tempted to hire a freelance web designer or build the website yourself instead of outsourcing your project to a web design agency in Toronto. And while doing this might reduce your initial deployment costs, it may end up costing you more in the long run.
One of the main advantages of hiring a web design agency is that they rely on multiple experts to create a winning design. So instead of having a single person working on your website project, you have specialist that can take care of the logo and branding, another person that focuses on optimizing the user experience, and an SEO specialist who's taking care of technical details, and so on.
Every member of the agency's team is a skilled specialist, and the team's combined effort surpasses anything a single individual can deliver.
How To Choose Your Toronto Web Design Agency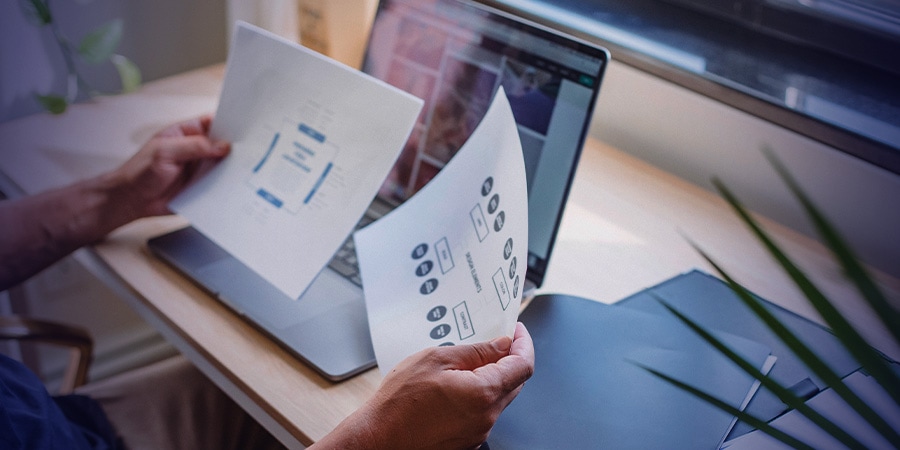 1. Look for someone who doesn't treat you as a number in a ledger
One of the most important aspects you should look for when hiring a web design agency in Toronto is finding one that doesn't treat your business like a number in a ledger. An agency who will treat you like a valued customer, not just a source of income.
Propel is a small boutique agency and we intend to stay that way because it enables us to work with the clients we can help the most. When you work with us, we dedicate a lot of attention and energy to create the best designs for your business.
2. Check out the agency's reviews or client testimonials
Make sure that the agency is reputable by checking out their reviews and client testimonials. You can find Propel's on our Facebook page and you can read our testimonials on the homepage.
3. Previous related projects
Ask the web design agency to show you some of their previous work to be certain that they're the right choice for your business.
How Propel Can Help With Your Web Design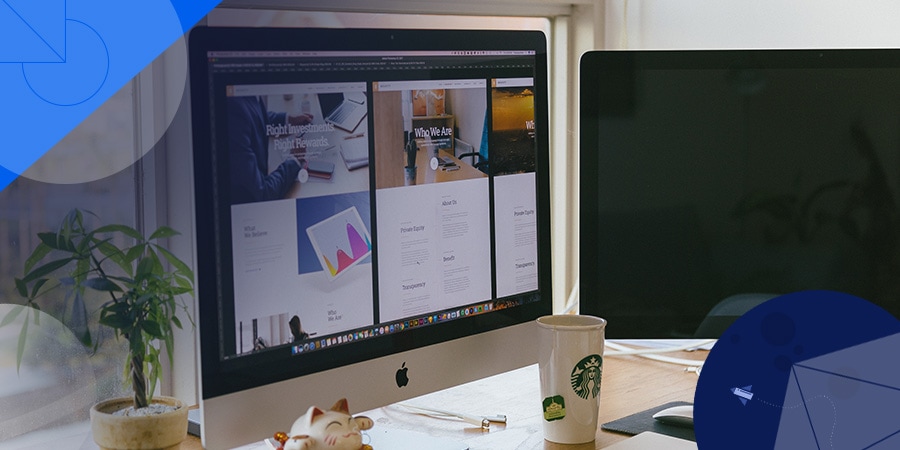 Propel is a boutique digital marketing agency in Toronto that specializes in creating functional, eye-catching designs that search engines love. Our team of experienced web designers have created tens of projects for businesses operating in various industries, and they can do the same for you as well.
Getting started with Propel is easy. We offer free, confidential, no-obligation consultations to learn more about your project, understand what you're looking for, and more.
Tell Us About Your Project
Tell us more about your website project. Get in touch and we'll reach out to schedule a consultation as soon as possible.
Get Started
or Schedule a Call
Web Design FAQ
How does web design help improve your business?
Good web design not only results in a website that looks great but is highly functional. That means that the site is easy to navigate, includes lead generation elements, has a content strategy, and communicates the right messages to the right people at the right time. Great web design goes past the aesthetics and looks to solve business problems and achieve business outcomes.
What makes a good web development agency?
A good web development agency is made out of highly skilled professionals who work together to deliver the best possible project for their clients. It's important to have great designers, but it's equally important to have great copywriters, developers, and web strategists at hand. The combination of highly talented individuals is what makes an agency the best possible option for businesses that want to grow online.
What are some latest web design trends?
Web design agencies may follow digital trends and use them to create attractive websites. However, aesthetic trends like parallax backgrounds and full-page scrolling generally don't serve to increase the lead generation potential (or conversions) of a website. Trends that will always be important are focusing on a great user experience - especially for mobile devices, great typography, and great copywriting. Those will never go out of style.